WordPress for Beginners: challenge yourself by learning WordPress.
Class Description
WordPress for Beginners: WordPress is one of the most widely used content management systems in the world, found on over 25% of the world's websites.  The popularity of WordPress comes from its ease of use for people of all skill levels.  In the Beginners WordPress class, you will start with the basics and grow your skills from there.
This hands-on class intended for those who are new to WordPress, interested in learning WordPress, and need to learn the right ways to work within WordPress, the terminology, and managing content effectively.
In our Beginners WordPress class, the goal is to provide you with the skills and confidence to start editing or managing your site on your own.  In addition, we will teach you how to take a WordPress website to the next level while you learn WordPress development and make a simple customization needed such as using themes, plug-ins, and widgets.
By the end of WordPress for beginners, you will possess the "know-how" to make a WordPress website stand out from the rest; the power that every web designer wants, is now at your fingertips.  Enrolling today online, in Fort Collins and Denver!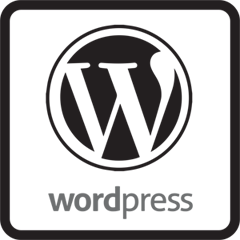 Class Objectives
Upon successful completion of the WordPress for beginners class, students will learn:
An introduction and history of WordPress
Installation requirements and best practices
Posts vs. Pages
Sidebar and search capabilities
Using media in WordPress including images and links
How to choose and install a WordPress Theme
Simple methods for personalizing and how to customize a WordPress Theme
Using plug-ins and widgets effectively
Tips and Tricks on how to build a WordPress website the right way
Important Note: This class does not go into specific detail regarding installation and/or building of your specific site; this process varies greatly from site to site.
If you are interested in customized help with your personal WordPress site, we offer hourly consulting and would be happy to help you every step along the way.  Request a customized hourly consult here. 

Class Includes:
6 hours of classroom training
Additional coursework may need to be completed outside of class time
Professional Textbook
Download materials with practice data files
Free access to CoWorking space on class days (FC Only)
One month of technical support
One year for a free re-take (for attended students of public classes only)
Certificate of Completion

General Info:
Target student: Beginner
Project based assignments and structured hands-on activities throughout class
Computer & software provided in class
Class size limited

Available Public Classes
Schedule/Cost

Tue 1-12-2021
6:00pm - 9:00pm
Thu 1-14-2021
6:00pm - 9:00pm






Streaming Live Online



Price: $349.00
Space Available(Online): 8 seat(s)
Location: Online

Course Closing Date: 1-10-2021
Instructor(s): TBD

Online
Schedule/Cost

Mon 3-08-2021
6:00pm - 9:00pm
Wed 3-10-2021
6:00pm - 9:00pm






Streaming Live Online



Price: $349.00
Space Available(Online): 8 seat(s)
Location: Online

Course Closing Date: 3-06-2021
Instructor(s): TBD

Online
---
---
Available Private Training
Digital Workshop Center offers each class in a private, one-on-one format. Private training may be scheduled around your availability and customized to your specific needs.
Consulting allows you to work one on one with your instructor, but does not follow a class curriculum.
If the public class schedule above is not ideal, please choose from the following options: