Private QuickBooks Classes for one-on-one help
Class Description
QuickBooks for Beginners Class (Level 1) is customized, private introduction on how to use QuickBooks to best meet the needs of your business. The main objective is to introduce you to QuickBooks' basic features and give you an opportunity for hands-on coursework, so that you can immediately apply at your office.
In the QuickBooks for Beginners Class, you will learn about the types of information you need to track in your business, and how to enter that information and track it in QuickBooks. By the time you complete the course, you will have a good idea of how an accounting software package can save time and help organize business finances.
QuickBooks for Beginners private is taught by a local expert in a small classroom environment.  Each student will work on their own workstation in a sample company file to be able to learn how to build a QuickBooks file the right way from the ground up.  This private class is available for class sizes from 1 to 16.
If you are new to QuickBooks Desktop Version and looking for hands-on training, this is the right class for you!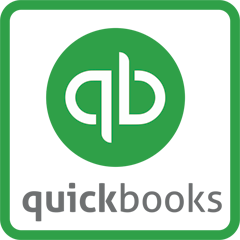 Performance Based Objectives
Upon successful completion of the QuickBooks for Beginners class, students will be able to:
Setup a company file
Work with bank accounts
Set up up your products and services to sell
Design a chart of accounts
Process payments
Enter and pay your bills easily
Reconciliation of accounts and basics of online banking features
Create reports to analyze your financial data

Class Includes:
7 hours of classroom training
Professional Textbook
Download materials with practice data files
Free access to CoWorking space on class days (FC Only)
One month of technical support
Certificate of Completion

General Info:
Target student: Beginner
Project based assignments and structured hands-on activities throughout class
Computer & software provided in class
Class size limited

Training Type
Instructor led, group-paced, classroom-delivery learning model with structured hands-on activities.  Available for Private or Group Sessions.
This class is currently offered in a private format. Fill out the form below to discuss options with a student advisor.
---
---
Fill out the form below to request more information about QuickBooks for Beginners Class - Level 1 (Private) or to request information on customized individual or group training sessions.