Customized web development classes for PHP for Beginners
Class Description
PHP is a powerful language to communicate between your website and a server.  As PHP has risen in popularity with web developers, it has become a valuable skills to add to your resume or for you to be able to improve the functionality of your own site designs.  In PHP for Beginners (Level 1), we will teach you how go beyond static web pages and introduce dynamic content to your site.
In PHP for Beginners, you will acquaint yourself with the PHP language by working closely with a PHP developer.  Your instructor will guide you through the core concepts of the language and how it applies to modern websites.  The difficult concepts needed to be successful writing PHP code, will be taught in a way that any aspiring developer can understand.
PHP for Beginners is offered in a small class format so that you can work closely with an instructor and have all of your questions answered immediately.  The class will consist of structured activities and project based assignments.  By the end of the class, the goal is to help students towards junior web developer positions and to confidently write PHP code independently. Contact us today to learn more about PHP for Beginners classes in Fort Collins, Denver, or live streaming online.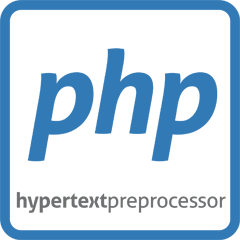 Class Objectives
Upon successful completion of the PHP for Beginners (Level 1) class, students will learn:
Familiarize yourself with PHP
Understand how to add dynamic content to your website with PHP code
Work with common PHP script elements
Work with forms
Address the stateless nature of HTTP
Access and manipulate data with PHP

Class Includes:
14 hours of classroom training
Coursework will need to be completed outside of class time.  Expected 30-40 hours of additional time outside of class
Professional Textbook
Download materials with practice data files
Free access to CoWorking space on class days (FC Only)
One month of technical support
Certificate of Completion

General Info:
Target student: Beginner
Project based assignments and structured hands-on activities throughout class
Computer & software provided in class
Class size limited
This class is currently offered in a private format. Fill out the form below to discuss options with a student advisor.
---
---
Fill out the form below to request more information about PHP for Beginners Class - Level 1 or to request information on customized individual or group training sessions.