Complete Microsoft SharePoint for Beginners training customized to you
Class Description
As your business grows, SharePoint is there to grow with you. In fact, in most every copy of Office 365, there is a SharePoint application already included, but most companies are not using the features properly, if at all.  In the Microsoft SharePoint for Beginners (Level 1) class, we will work closely with you and your department to customize SharePoint training that suits your real world needs.
Utilizing SharePoint's team site capabilities, you and your co-workers can easily manage all your documents in one, online place.  You may also collaborate in new ways using the SharePoint features such as wiki pages, announcement boards, polls, and many more.  The Microsoft SharePoint for Beginners focuses on how to find the right components of the program that will work best for your company.
This class will start with the basics and quickly work through a customized curriculum to help you get the real world training you need to be successful in SharePoint.  If you are ready to find out more about SharePoint classes, contact us today.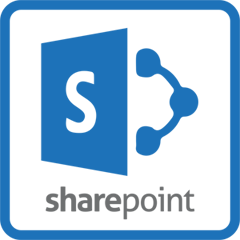 Class Objectives
Upon successful completion of the Microsoft SharePoint for Beginners class, students will be able to:
Get started understanding the SharePoint envrionment and capabilities
Design and edit list views for real world projects
Create libraries, wikis, and other popular SharePoint modules
Communicate and collaborate with team members
Access SharePoint content remotely
Customize your SharePoint environment
Create a team site
Perform basic site administration

Class Includes:
9 hours of training
Professional Textbook
Download materials with practice data files
Free access to CoWorking space on class days (FC Only)
One month of technical support
Certificate of Completion

General Info:
Target student: Beginner
Coursework may be assigned outside of class
Computer & software provided in class
Class size limited

Training Type
Instructor led, group-paced, classroom-delivery learning model with structured hands-on activities.  Available for Private or Group Sessions.
This class is currently offered in a private format. Fill out the form below to discuss options with a student advisor.
---
---
Fill out the form below to request more information about Microsoft SharePoint for Beginners Class or to request information on customized individual or group training sessions.