Get started with databases in Microsoft Access for Beginners class – Fort Collins, Denver & online
Class Description
Most organizations maintain and manage large amounts of information. In Microsoft Access for Beginners you will get started on the right track to understanding how to work with the program and create a database for yourself.
One of the most important lessons you will learn in this class is that an efficient and powerful way of managing your data is by using relational databases. Information can be stored, linked, and managed using a single relational database application and its associated tools.
The Microsoft Access for Beginners class is for the individual whose job responsibilities include designing and creating new databases to store and track your data better.  With so much to learn in Access, this class is a great start for your training  Enroll today!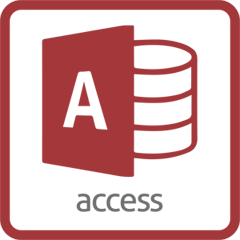 Class Objectives
Upon successful completion of the Microsoft Access for Beginners class, students will be able to:
Examine the basic database concepts and explore the Microsoft Office Access environment
Design a simple database
Build a new database with related tables
Manage data in a table
Query a database using different methods
Design forms
Generate reports

Class Includes:
7 hours of training
Professional Textbook
Download materials with practice data files
Free access to CoWorking space on class days (FC Only)
One month of technical support
Certificate of Completion

General Info:
Target student: Beginner
Coursework may be assigned outside of class
Computer & software provided in class
Class size limited

Pre-requisites:
Introduction to Computers or equivalent knowledge
Some experience with spreadsheets or database terminology is helpful but not required.
Training Type
Instructor led, group-paced, classroom-delivery learning model with structured hands-on activities.  Available for Private or Group Sessions.
This class is currently offered in a private format. Fill out the form below to discuss options with a student advisor.
---
---
Fill out the form below to request more information about Microsoft Access for Beginners Class - Level 1 or to request information on customized individual or group training sessions.