See how easy it is to create, share and edit your data with Google Sheets for Beginners class
Class Description
Google Sheets is an incredibly powerful, free, spreadsheet application. Available through your internet browser, with auto-save features, Google Sheets is a main competitor Microsoft Excel. In our Google Sheets for Beginners class (Level 1), you will learn the basics of working in the Sheets environment, as well as the differences between Sheets and Microsoft Excel. Whatever your skill level, we will start at the beginning to make sure you understand the fundamentals and then move on to common tasks to help you be more efficient and productive.
By creating your spreadsheets through your browser, there is an ease in collaboration and accessibility of your projects. With all of your data stored in the Google Cloud, your work is auto-saved with every key stroke and backed up so you never lose your data. In Google Sheets for Beginners, we will teach you how to easily convert between Excel and Sheets files so that you don't miss a step in your daily workflow.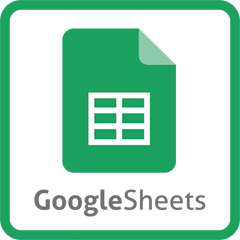 Class Objectives
Upon successful completion of the Google Sheets for Beginners class, students will be able to:
Understand the differences between Google Sheets and Microsoft Excel
Import /export from Sheets to Excel and vice-versa
Create a basic worksheet by using Google Sheets
Perform calculations in a Google Sheets worksheet
Modify and/or change the appearance of a Google Sheets worksheet

Class Includes:
7 hours of training
Professional Reference Packet
Free access to CoWorking space on class days (FC Only)
One month of technical support
Certificate of Completion

General Info:
Target student: Beginner
Coursework may be assigned outside of class
Computer & software provided in class
Class size limited

Pre-requisites:
None
It is also recommended that you a Google Account setup prior to starting class. You can create your free Google account here.
This class is currently offered in a private format. Fill out the form below to discuss options with a student advisor.
---
---