Start with an Introduction to Windows for Beginners
Class Description
By using a personal computer, you can accomplish many tasks that might be more difficult and time-consuming to accomplish on your own. Some of those tasks might include writing a letter, analyzing numeric information, or maintaining an updated list of client information; however, before you use a personal computer, you need to understand what it is and how it works. In this Introduction to Windows course, that's what you will do. Once you're comfortable with that, you will begin using your personal computer the right way.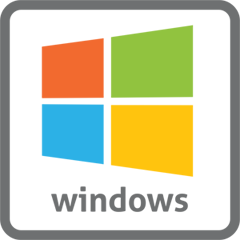 Class Objectives
Upon successful completion of the Introduction to Windows for Beginners class, students will be able to:
Navigate the Windows environment
Manage Files and Folders
Work with Programs
Browse the Internet
Manage Storage Space

Class Includes:
3 hours of training
Professional Reference Packet
Free access to CoWorking space on class days (FC Only)
One month of technical support
Certificate of Completion

General Info:
Target student: Beginner
Class size limited
Computer & software provided in class
*  You may bring in your own device

Training Type
Instructor led, group-paced, classroom-delivery learning model with structured hands-on activities.  Available for Private or Group Sessions.
This class is currently offered in a private format. Fill out the form below to discuss options with a student advisor.
---
---
Fill out the form below to request more information about Introduction to Windows Class or to request information on customized individual or group training sessions.