Improve your e-learning with Articulate Storyline Advanced skills
Class Description
If you are ready to build on the basic building blocks of the tools in Articulate Storyline 360, then this class is right for you. In the Articulate Storyline Advanced (Level 2) class, you will explore some of the professional features that will impress your audience and your organization. Gain advanced skills and a better understanding of the Storyline workflow to add the latest technology into your e-learning projects, such as advanced interactions, variables, branching scenarios, custom navigation, branding elements, and more.
Training in advanced Storyline 360 features will help you be more productive and confident in creating your instructional design projects. You will work on real-world projects, with your instructor providing support and mentoring every step of the way.
Throughout this class, you will be guided by an Instructional Design expert, who will show you step-by-step how to tackle advanced technical concepts in Articulate Storyline in an easy to understand format. Articulate Storyline Advanced is project-based and you will create soft-skills lessons, software demonstrations, interactive training simulations, and/or video demos. For custom team training, the content of the class will be customized to best suit your organization's needs and specific application of Articulate Storyline.
Enrolling in an Articulate Storyline Advanced class at the Digital Workshop Center will take your e-learning skills to a whole new level.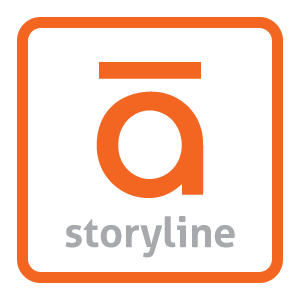 Class Objectives
Upon successful completion of our Articulate Storyline Advanced class, students will be able to:
Use the timeline, scenes, states, layers, and the media library more efficiently

Customize slide templates and colors to match any branding guidelines

Create custom interactions, including drag and drops, branching scenarios, advanced quizzes, and more

Apply accessibility features to improve usability by diverse learners

Create reusable interaction templates

Class Includes:
14 hours of training
Materials (see below)
Download materials with practice data files
Free access to CoWorking space on class days (FC Only)
One month of technical support
Certificate of Completion

General Info:
Target student: Articulate Storyline 360 Level 2 is intended for students who are comfortable with the basics of the software and seeking to gain skills in advanced features of this online course development software.
Coursework may be assigned outside of class
Class size limited

Training Type
Instructor led, group-paced, classroom-delivery learning model with structured hands-on activities.  Available for Private or Group Sessions.
This class is currently offered in a private format. Fill out the form below to discuss options with a student advisor.
---
---
Fill out the form below to request more information about Articulate Storyline Advanced (Level 2) or to request information on customized individual or group training sessions.