Adobe Photoshop Classes
Learn Photoshop
Why Should I Take This Class?
Adobe Photoshop Classes can help you edit your photos and create stunning graphics.  One of the industry leaders for graphic design and digital photography, this application has unbelievable capabilities to create digital images like never before.  Step-by-step live instruction in a small group class will help you learn Photoshop the right way. Our classes will take you from beginner to expert in no time!
All Adobe Photoshop Classes at Digital Workshop Center are taught by Adobe certified experts.  DWC is the ONLY Adobe Authorized Training Center in Northern Colorado and second in the state.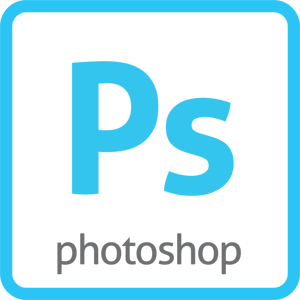 Upon completion of Photoshop training at the Digital Workshop Center, you will leave with practical skills to edit and manipulate photos and digital graphics. All of our hands-on classes include: a professional Photoshop textbook, one month of technical support, and one year for a free re-take*.
What Can I Create After This Class?
When you complete Adobe Photoshop for beginners training, you will be able to:
Edit and manipulate photos
Use the fundamental tools for digital image editing
Make selections and fix blemishes
Create marketing materials (i.e. brochures, pamphlets, handouts, web banners)
Optimize web-ready graphics
Create a company newsletter
How Do I Get Started?
Click a class title below to view schedules and register.
Questions? Contact us at 970-980-8091.
Level 1 - Adobe Photoshop for Beginners
View Schedule →
Live - $795 | Streaming - $795
Understand how to edit and manipulate images in Photoshop, create dynamic graphics and materials for marketing and design
Level 2 - Adobe Photoshop Class
View Schedule →
Live - $795 | Streaming - $795
Help with advanced tools in Adobe Photoshop including masks, smart objects, channels, advanced typography and more.