Gift certificates available for computer classes at DWC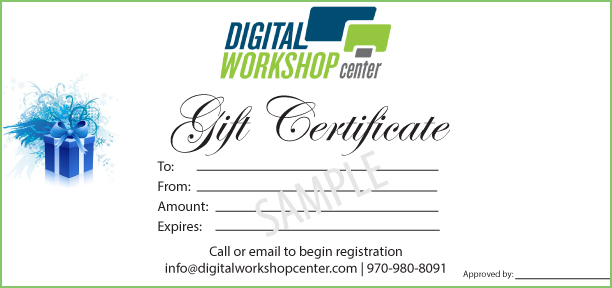 For a family member or friend new to technology, give the gift of education with a DWC gift certificate.  Our classes are designed for all skill levels, and our classes are held in a small, hands-on envrionment.
With classes in Fort Collins, Denver, and online, your gift certificate will help a loved one to improve their technical skills and stop annoying you with those computer questions once and for all.
Please complete the information below to purchase DWC gift certificates. After your submission, you will be contacted by a staff member within 1-2 business days who confirm your information.