Our custom team training packages are designed specifically to fit your company's needs, culture and environment.  The professional development your team will recieve utilizes real-life workplace scenarios that can be customized to any industry.
Contact us to learn more about how we can create the perfect custom team training solution for you.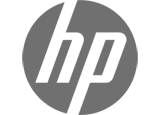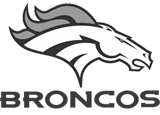 Professional Development Begins Here
We will design a custom team training package for your business & industry
Custom Team Training Options
To ensure that our training meets your business needs, we have many different options available. Training can delivered in any one of the following methods:
Online
Presented in a live,
webinar-style format, our online classes are always live and hands-on. We can train your team anywhere in the world.
Fort Collins Campus
Located in the heart of Old Town Fort Collins, our modern campus is centrally located, includes our own parking lot, and technology amenities.
Denver Campus
Located in the booming River North district of downtown Denver. Convenient and accessible within the Converge coworking center.
On-Site
Our instructors, laptops, and projectors sent to your office to create a comfortable learning environment.
Contact us
today to find out more.
How Do I Get Started?
To find out which business training classes are right for you, call us at 970-980-8091 or complete the form below.
A member of our staff will be in touch with you within one business day.